November 17 & 18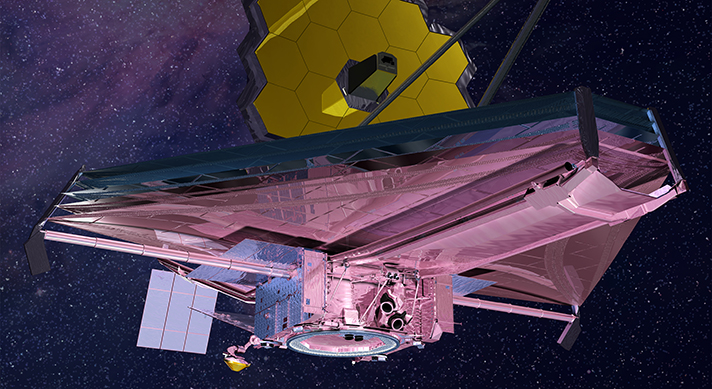 The James Webb Space Telescope: Successor to Hubble
November 17 & 18
The James Webb Space Telescope will continue to revolutionize our study of the cosmos after it is launched in late 2018. Built to address the questions asked by the Hubble and Spitzer Space Telescopes but out of their reach, JWST will look deeper than either at infrared wavelengths with a suite of instruments that have capabilities that were not previously available.
Tonight's talk will describe JWST as a whole, but will focus on the Mid-Infrared Instrument, one of the four instruments attached to JWST and that was built as a partnership between JPL and a consortium of European astronomical institutes.
MIRI is the longest wavelength instrument on JWST and plays a significant role in all the major JWST science themes.
Speaker:
Dr. Michael Ressler
U.S. MIRI Project Scientist, JPL
Location:
Thursday, November 17, 2016, 7pm

 Click here to add the date to your online calendar
The von Kármán Auditorium at JPL
4800 Oak Grove Drive
Pasadena, CA
› Directions
Friday, November 18, 2016, 7pm

 Click here to add the date to your online calendar
The Vosloh Forum at Pasadena City College
1570 East Colorado Blvd.
Pasadena, CA
General Information
The Theodore von Kármán Lecture Series, named after JPL's founder, and presented by JPL's Office of Communication and Education, brings the excitement of the space program's missions, instruments and other technologies to both JPL employees and the local community. Lectures take place twice per month, on consecutive Thursdays and Fridays. The Thursday lectures take place in JPL's Theodore von Kármán Auditorium and are streamed live via Ustream, and Friday lectures take place at Pasadena City College's Vosloh Forum. Both start at 7:00 PM. Admission and parking are free for all lectures, no reservations are required, and seating is limited.
Public Services Office
4800 Oak Grove Drive
Jet Propulsion Laboratory
Mail Stop 186-113
Pasadena, CA 91109
Phone: (818) 354-1234
Fax: (818) 393-4641