Join us for a panel discussion and Q&A featuring women working and succeeding in the world of Live Event Production. The evening will end with a casual mentoring and networking session.
Date September 4, 2019
Location: Musicians Institute

6752 Hollywood Blvd, Los Angeles, CA 90028

7 pm to 10 pm
https://docs.google.com/forms/d/e/1FAIpQLScI0PqatyO-DoFljSC5fRDuorFYmWaiukbsVoW2HaeIXaaUzg/viewform
6:30 to 6:55 PM Arrive and Check-In
7 pm: Moderated Panel Discussion
8:30 pm: Q&A
9:15 pm: Networking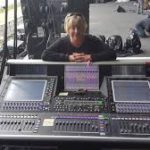 Moderator: Karrie Keyes – Executive Director of SoundGirls and Monitor Engineer for Pearl Jam and Eddie Vedder. Karrie has worked in Live Sound for the past 30 years.

---
Panelists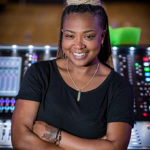 Amanda is the FOH Engineer for Janelle Monae, Tegan and Sara, and Ella Mai. She has run sound Carnival Cruises ship, taught music theory and has moved into Production Managing.
---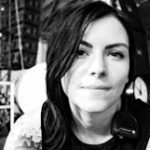 Whitney Olpin – Monitor Engineer & Production Manager
Whitney has been the Monitor Engineer for Melody Gardot, Lauryn Hill, Fitz, and The Tantrums, Sublime with Rome, Marian Hill, X-Ambassadors, and Walk the Moon. She also mixes monitors at the iHeartRadio Theater in Burbank. Whitney is currently the third party production manager for Live Nation clubs and theaters in Los Angeles.
---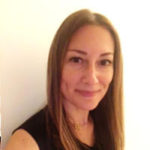 Chris Costello – Tour Manager – Production Manager
Chris is a Production Executive whose past roles include serving as the head of Production for iHeartRadio and Tour Managing the artists, Alicia Keys, Perry Farrell, Deadmau5 and The Strokes. She's overseen live concert production in over 55 countries as well as consulted on performance space builds for many corporations. Currently, she's the VP, Production at Warner Music Group in downtown Los Angeles.
---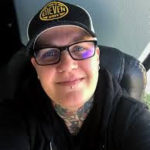 Meegan Holmes – Global Sales 8th Day Sound
Meegan has worked in live sound for over 25 years doing everything from system teching to mixing monitors and FOH. She is now in Global Sales for one of the largest sound system providers in the world, 8th Day Sound – Los Angeles
&nbsp
&nbsp
---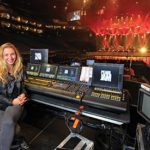 Kille Knobel – Lighting Designer
Kille has been the LD for Pearl Jam for over 18 years and has toured with Cher, Bette Midler, Temple of the Dog, Soundgarden, and The Smashing Pumpkins.  When she is not on the road, she works on The Jimmy Kimmel Show
&nbsp
&nbsp
---
Claire has toured as a backline/guitar tech and has recently finished teching with Vance Joy as support to Pink on her stadium tour across Europe. She has also toured with Raveonettes, Therapy, Dum Dum Girls, and The Answer. Claire runs Trash Tours that provide the live music industry storage facilities, crew, splitter vans, and logistical support.
---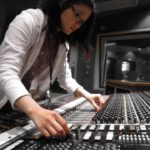 Kate Lee – Live Sound Engineer
Kate is originally from Taiwan and is now based in Los Angeles.  She has spent the past eight years living, studying, and working in the United States. She graduated from Musician's Institute Audio Engineering and Live Sound production program in 2012. She currently works for Rat Sound Systems as a shop technician and does freelance live sound engineering during the weekend.