The elected officials for North Hills West are:
MITCHELL ENGLANDER, Councilmember, City of Los Angeles Council District 12
ERIC GARCETTI, Mayor, City of Los Angeles
ZEV YAROSLAVSKY, Board Supervisor, County of Los Angeles District 3
ALEX PADILLA, Senator, Calfornia State Senate District 20
ADRIN NAZARIAN, Assemblymember, California State District 46
TONY CARDENAS, Congressman, United States District 29
TAMAR GALATZAN, School Boardmember, Los Angeles Unified School District 3
Listed below are their contact information and specific links that your North Hills West Neighborhood Council Board feel may be of interest to you.  Please click on any of the links highlighted in blue to be directed accordingly.
COUNCILMEMBER MITCHELL ENGLANDER
City of Los Angeles Council District 12
Official Website:
City Hall Office
200 N. Spring St., Room #405, Los Angeles, CA 90012

Phone: (213) 473-7012  

Fax: (213) 473-6925
Community Service Center
9207 Oakdale Ave., Chatsworth, CA 91311

Phone: (818) 882-1212   Fax: (818) 701-5254
Social Media
Useful Links
..
MAYOR ERIC GARCETTI
City of Los Angeles
Official Website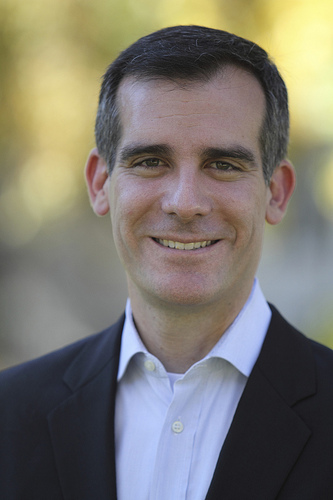 City Hall Office

200 N. Spring St., Ste. 300, Los Angeles, CA 90012

Phone (213) 978-0600   Fax (213) 978-0750

info@lamayor.org
Van Nuys Office
Van Nuys City Hall, 14410 Sylvan Street, Room 211, Van Nuys 91401

Phone (818) 778-4990   Fax (818) 778-4995
Social Media
…
SUPERVISOR ZEV YAROSLAVSKY
County of Los Angeles District 3
Official Website
Email Address: 
Van Nuys District Office
14340 Sylvan Street, Suite A, Van Nuys, CA 91401

Phone (818) 901-3831  Fax (818) 997-8196
Downtown Office
821 Kenneth Hahn Hall of Administration

500 West Temple Street, Los Angeles, CA 90012

Phone (213) 974-3333   Fax (213) 625-7360
Social Media
Useful links:
…
SENATOR ALEX PADILLA
California State Senate District 20
Official Website
Email SD20 Staff
Capitol Address
State Capitol, Room 4038, Sacramento, CA 95814-4900

Phone (916) 651-4020   Fax (916) 324-6645
District Office
6150 Van Nuys Blvd, Suite 400, Van Nuys, CA 91401

Phone (818) 901-5588  Fax (818) 818-901-5562
Social Media:  You Tube Channel
Useful Links
…
ASSEMBLYMEMBER ADRIN NAZARIAN
California State Assembly District 46
Official Website
Capitol Office
State Capitol, P.O. Box 942849, Sacramento, CA 94249-0046

Tel: (916) 319-2046   Fax: (916) 319-2146
District Office
Van Nuys State Building

6150 Van Nuys Blvd., Suite 300, Van Nuys, CA 91401

Phone (818) 376-4246   Fax: (818) 376-4252
Useful Link

…
CONGRESSMAN TONY CARDENAS
United States Congress District 29
Official Website
San Fernando Valley Office
9300 Laurel Canyon Blvd., 2nd Floor, Arleta, CA 91331

Phone: (818) 504-0090   Fax: (818) 504-0280
Washington, DC Office
1508 Longworth house Office Building, Washington, DC 20515

Phone: (202) 225-6131   Fax: (202) 225-9718

Hours:  M-F 9am-5:30pm
Social Networks
Useful Links
…
BOARDMEMBER TAMAR GALATZAN
Los Angeles Unified School District 3
LAUSD Website
Tamar Website
Email Address:  tamar.galatzan@lausd.net
Office Contact
333 South Beaudry Ave., 24th Floor, Los Angeles, CA 90017

Phone: (213) 241-6386   Fax (213) 241-8979
Field Office
6651-A  Balboa Blvd., Lake Balboa, CA

Phone (818) 654-3785    Fax: (818) 654-3788
Social Media:  Tamar's Facebook Page
Other Links